If your child is anything like my kids then they are practically attached to an iPad or iPhone.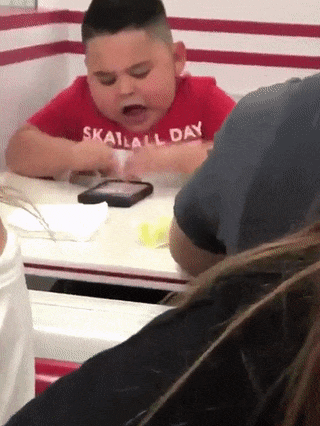 Well good news! You'll be happy to know that Apple Stores across the country offer FREE CLASSES for kids. The classes are usually aimed at kids from ages 5 – 12 year old. You also need an Apple ID to register and sign up for the classes.
Photo Lab for Kids: Fun Family Portraits
Learn how to set up and take family portraits using iPad Pro and iPhone. Kids will find interesting backgrounds, use different light sources, and direct family members for their photo shoot. They'll use Live Photos to capture action, and add fun art and text to their portraits. Recommended for families and kids ages 5–12.
Luckily we went to a class and no one else showed up so my son got one on one time with one of the instructor's there. As I have previously stated my son has Autism, a speech delay, and ADHD. It's so hard for him to focus but the instructor was so patient and worked with my son so well!! My son LOVED it. It was so much fun.  We don't have iPads at home but he seemed to catch on pretty quickly on how to use one.
I highly recommend you check out the Apple store in your area to see if they have any free classes for your kids or go to the site https://www.apple.com/today/